Ole! Ole! Ole!
Thank you for football's most magical minute in history.
That was 8 years ago.
Today, defences all around the world can breathe slightly easier knowing that they no longer have to deal with the cunning and subterfuge of...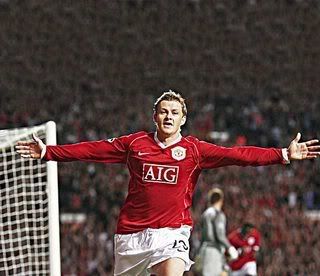 The Baby-Faced AssassinYOU ARE MY SOLSKJAER
by the Old Trafford Faithful
You are my Solskjaer,
My Ole Solskjaer,
You make me happy,
When skies are grey,
And Alan Shearer,
Was f*cking dearer,
So please don't take, my Solskjaer away!